Use the form below to make your reservation
Choose the dates you're interested in below to see availability.  Deposit is required to complete your reservation. If you need to cancel an existing reservation please reply back your confirmation email for a refund. Refunds given if cancelled 48 hours prior to reservation.
Searching Availability...
Site Map
(Click to View Larger)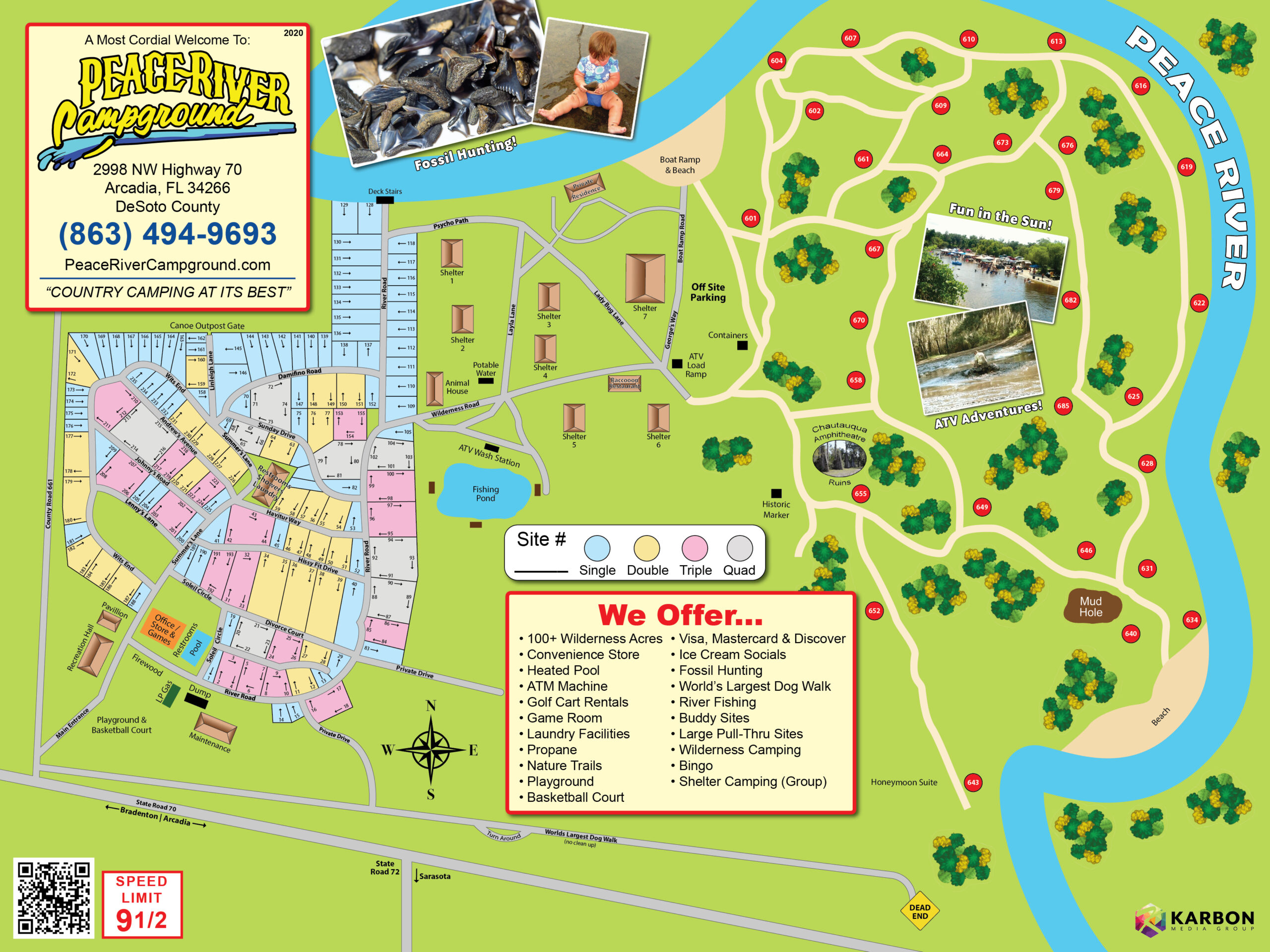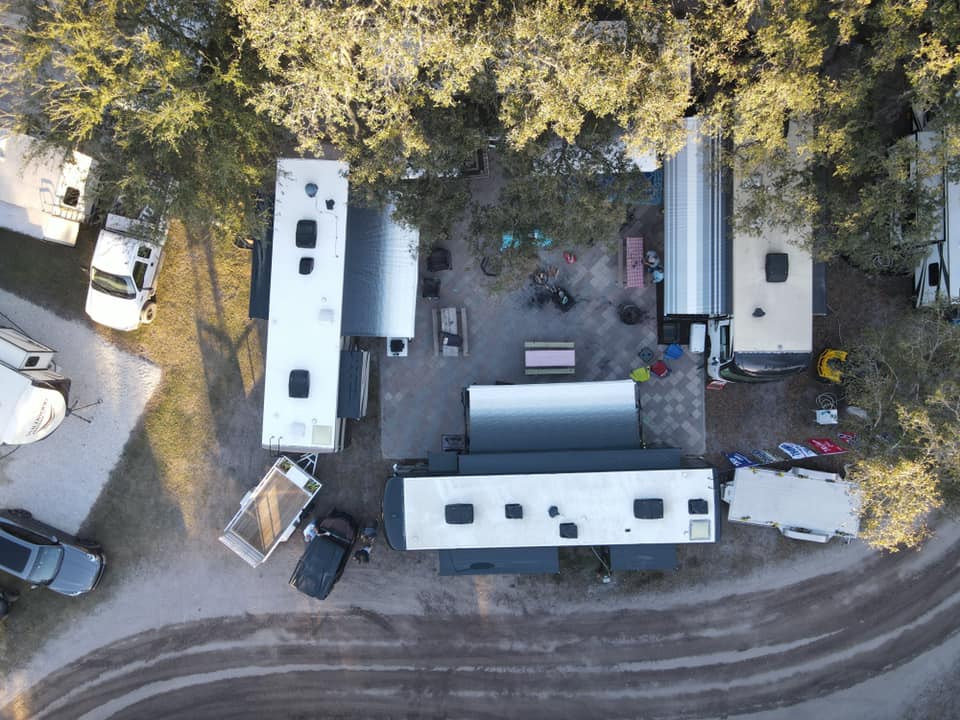 Type and Size of RV Sites and Camp Sites:
We have 225 full service sites. All have 50/30/20 amp power, municipal water and sewer.  Each site has a picnic table and paver patio. You may have a campfire at your site. Limit 6 persons per site.
Single
Single sites are in BLUE and can accommodate one RV.
Double
Double sites are in YELLOW and can accommodate up to TWO RV's.  These are considered Buddy sites or Two-ways.
Triple
Triple sites or 3-ways are in PINK and can accommodate up to 3 RV's.
Quad
Our quads or 4-ways are in GRAY and can accommodate up 4 RV's.
Wilderness
Wilderness or primitive camping is $24 per adult per night. Register in the office then drive to a campsite of your choice. GENERATORS are not allowed at Peace River Campground. No GLASS!!
Shelters
We have 5 shelters or pavilions for group camping.  Shelters have water and electric, picnic tables and a camp grill.  Shelter pricing is $15 per person per night with a $150/night minimum.  
Cancellation Policy: Cancel 48 hours prior to reservation for a full refund. Must reply to confirmation email for reservation cancellation to be processed. 
About Us
We are family owned and operated campground situated on 160 acres with a mile of riverfront property. 
Upcoming Events 2023
Thanksgiving~Nov. 22-26 
NYE Celebration~Dec. 29-Jan.1
Camp Crawl~Mar. 1-3
Easter~Mar. 28-31 
Memorial Day Wknd~May 24-27 {301 Travelers}